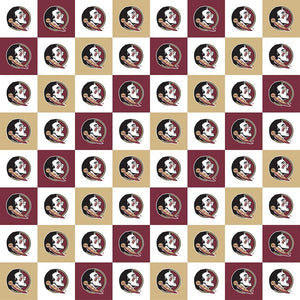 NEW--LIMITED QUANTITY AVAILABLE

Florida State University Collegiate 100% Cotton fabric, 43" Wide. Super soft, and ready to your project. Perfect for mask making, sewing and many other craft projects.

Quick Shipping: Orders are shipped the next business day (if ordered before 8pm). 

Fabric ships from Tallahassee, Florida

*FABRIC WIDTH for REGULAR GOODS_
Fabric widths vary from 41" - 44" inches;
Full yards will range from 36" x 41" to 36" x 44"